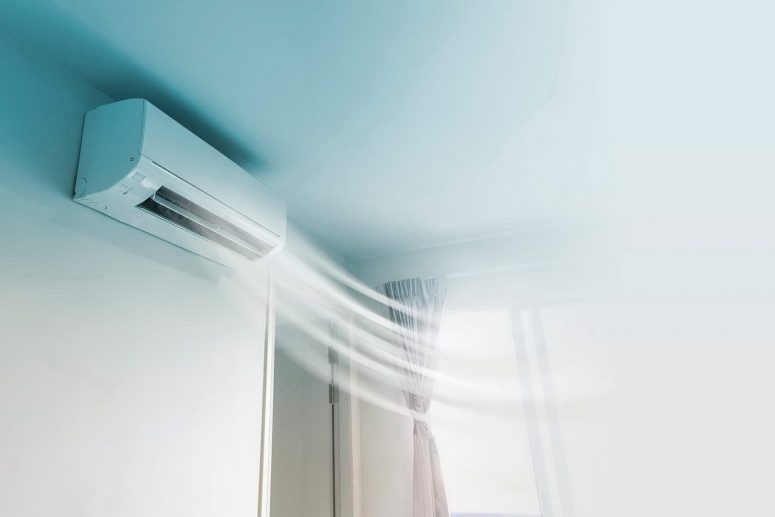 SUWANEE, Georgia, April 25, 2018 – Mitsubishi Electric US, Inc.'s Cooling & Heating Division (Mitsubishi Electric), a leading manufacturer of Zoned Comfort Solutions™ and Variable Refrigerant Flow (VRF) cooling and heating systems, announces an addition to its kumo cloud® platform that allows integration with Google Assistant.
"OK Google, set the thermostat to 72 degrees."
A leader in smart home automation, Google Assistant technology integrates with the kumo cloud app to provide homeowners control and access to their Mitsubishi Electric systems from anywhere they can access the internet, providing the ability to customize zone temperatures from the convenience of a cell phone, tablet, desktop and now with a Google Home device.
"Hey Google, cool down the kitchen by 2 degrees."
To activate, homeowners can use Google Assistant to access kumo cloud with voice prompts such as "Hey Google" or "OK Google" to do things such as check the temperature in a room, control vane directions, check humidity levels, adjust temperature and more.
"OK Google, what are the settings in the bedroom?"
"Mitsubishi Electric has long been a leader in technology," says Charles Miltiades, director, controls products & solutions for Mitsubishi Electric US, Inc.'s Cooling & Heating Division. "This jump into voice-activated smart home automation with Google Assistant is an exciting next step. It truly helps take comfort to the next level."
kumo cloud with Google Assistant provides easy optimization of energy usage and comfort – such as turning off cooling and heating systems in unused rooms or setting individual temperature preferences in each family member's room. The controller app is compatible with the latest generation of Mitsubishi Electric residential systems. A Mitsubishi Electric Wireless Interface is required for each indoor unit and initial setup requires a router and an internet connection. No additional kumo cloud app updates are needed for Google Assistant integration; so current kumo cloud owners will be able to connect their systems without needing an HVAC contractor. Like other Google Assistant compatible products, simply add the established kumo cloud system as a device in the user's Google Home app.
The kumo cloud app provides remote access to the system in three easy steps – plug in, setup and download app. The app has the capability to control various functions of Mitsubishi Electric systems, including cooling and heating schedules, system alerts, fan speed, vane direction, and more.
The kumo cloud app is compatible with iOS, Android and Fire OS devices. To learn more, visit www.mitsubishicomfort.com/kumocloud.
©2017 Google LLC All rights reserved. Google and the Google Logo are registered trademarks of Google LLC.